The Gambling Commission has slapped In Touch Games with a £6.1 million penalty after it uncovered social responsibility and anti-money laundering failures. The iGaming business failed a compliance assessment last March. This fine is the third time that the operator has faced regulatory action from the UK's gambling watchdog.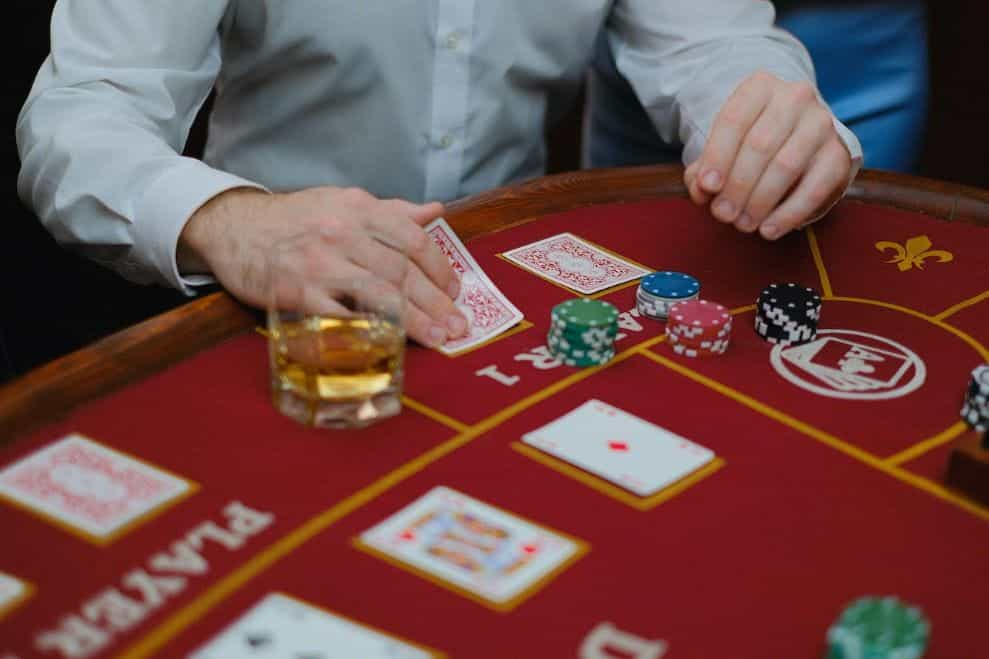 ITG's £6.1 million fine is the third penalty that the operator has been handed by the regulator in recent years. ©Anna Shvets/Pexels
Social Responsibility and Money Laundering Failures
The UK's gambling regulator has issued In Touch Games with a hefty £6.1 million fine after it uncovered a series of failures at the online casino operator. An investigation conducted by the Gambling Commission after ITG failed its compliance assessment last March found that the company had breached rules on social responsibility and preventing money laundering.
In Touch Games is responsible for eleven online casino brands, including Mr Spin, Cashmo and Jammy Monkey. The company was launched in 2001, initially manufacturing gaming machines in the Midlands. It now describes itself as a leading tech firm, offering award-winning mobile casino brands and innovative iGaming solutions.
Releasing a statement on the case, the regulator detailed the nature of the failures. ITG's social responsibility shortcomings included neglecting to interact with a customer until seven weeks after they had been flagged for interaction over erratic play patterns and extended periods of play.
Another instance saw the operator accept a customer's word that they had earned £6,000 a month without verifying source of funds. The customer's account had been flagged due to high expenditure and gambling during unsociable hours.
Serious anti-money laundering failures were also evident at ITG. These included inadequately considering the risk of a customer being or being associated with a politically exposed person, being a beneficiary of a life insurance policy, or having links to high-risk jurisdictions. These should all have been assessed as part of the operator's money laundering and terrorist financing risk assessment.
The Commission also found that ITG did not have the necessary policies, procedures and controls in place to address the previous risk factors. ITG neglected to properly consider the regulator's money laundering and terrorist financing risk assessment or its guidance.
The operator did not ensure that it was able to implement its policies and procedures effectively. The Commission noted one example of this, in which ITG did not follow its own policy to ask for source of funds information from customers that had deposited and lost £10,000 over the course of a year.
Third Fine to Date
This is not the first time that ITG has fallen foul of the UK's gambling regulations. It was first penalized in 2019, when it was made to pay a £2.2 million settlement. In 2021, it again received a £3.4 million fine and a warning over further failures. The operator's latest fine is its highest to date, owing to the repetition of its failures.
Speaking on behalf of the Commission, Executive Director of Operations Kay Roberts expressed the regulator's disappointment at discovering further failures at ITG. The Gambling Commission is keen that other operators note the consequences of repeated breaches, as enforcement action will be escalated. Roberts stated:
"Considering this operator's history of failings we expected to see significant improvement when we carried out our planned compliance assessment. Disappointingly, although many improvements had been made, there was still more to do."
The regulator did note that the license-holder cooperated with its investigation and acknowledged the failings identified during the assessment. According to the Commission, ITG took immediate remedial action to address its shortcomings. It appears that no warnings or license conditions have been issued as part of this enforcement action.
ITG's £6.1 million fine is the latest in a string of enforcement actions carried out by the regulator as it seeks to crack down on rogue operators. 2023 has already seen betting and gaming operators TonyBet fined £442,750 and Vivaro Limited fined £337,631 over similar failures. In December, B2B gambling solutions provider Aspire Global was handed a £237,600 penalty.
The Gambling Commission is tasked with overseeing the licenses of gambling firms in the UK, including bookmakers, casinos and online operators. Its licensing objectives seek to protect children and vulnerable people from gambling harms, ensure that the industry is free from crime, and that gambling is conducted fairly.
Gambling Act Review
ITG's latest fine comes as the government prepares to publish its white paper on gambling reforms in the coming weeks. The DCMS has been accused of stalling as the Gambling Act Review, launched in December 2020, was initially expected to be completed in a year. More than two years later, the government has yet to give a firm date on when new legislation can be expected.
Those carrying out the review do have a major task on their hands. The 2005 Gambling Act has remained largely unchanged since it was brought in, and is widely accepted as unfit for the digital age. New gambling laws must take into account innovations in online gambling, protecting consumers from harm while allowing the industry to continue to flourish.
Questions have been raised over whether the fines dished out by the Gambling Commission are an adequate deterrent to those breaching regulations. While the regulator has stepped up its action, the number of repeat offenders indicates that some businesses may view penalties as the cost of doing business.
Last year saw a series of massive fines handed to international operators responsible for a wide array of online betting and gaming brands. Betfred was charged £2.9 million, while 888 Holdings received a £9.4 million penalty. The record fine went to Entain, which was made to pay £17 million. However, that settlement was equivalent to just a day and a half of the operator's global earnings.
Campaigners have urged the government to take action against what they describe as a 'wild west' industry. The widespread practice of betting firms sponsoring the shirts of football clubs is a particularly contentious issue. The Premier League is currently facing pressure after it was revealed that a number of these Asian betting sponsors have been linked to jailed casino tycoon Alvin Chau.
Ministers must tread a fine line, as industry insiders have warned that too many curbs could push consumers towards black market operators. The Betting and Gaming Council claims that the number of British bettors using unregulated bookmakers tripled during the World Cup. Black market sites do not contribute to the UK's economy and fail to offer safer gambling tools.
Source: Read Full Article